"I did then what I knew how to do. Now that I know better, I do better."
Maya Angelou
Essellar offer a wide range of courses in Waste and Resource Management and allied subjects.
Designed to suit the needs of the client, courses can be delivered at locations to suit the requirements of your organisation or if preferred, provided in-house at your own premises and at times to suit the working patterns of your organisation.
Since its establishment in 2001, Essellar has trained many hundreds of people in a wide range of waste and related subjects. Training has taken place in all parts of the UK and abroad. Essellar have also delivered training on behalf of other organisations including: Waste Training Services Ltd, MEL, Wrap, GC Legal, CIWM, Keep Britain Tidy and Tidy Northern Ireland.
Organisations benefitting from training provided by Essellar include local authorities of all types, waste management companies, housing associations and facilities management organisations.
Bringing considerable experience, but without the significant overheads of larger training organisations, Essellar is able to offer quality courses at a competitive cost.
Courses can be delivered across a number of subject areas, whether operational, technical or supervisory and to suit organisations in the public, private and third sectors
Previous courses developed and delivered to clients by Essellar include the following:
Operational Services
Waste Collection- an introduction course
Street Cleansing- an introduction course
Waste Collection and Street cleansing law basic
Waste Collection and Street cleansing law- advanced
Control and removal of Fly-posting and graffiti
Management of the Fly-tipping problem
Effective Management of a Commercial Waste Collection Service
Management of Abandoned & Nuisance vehicles
Management of Public toilets
Effective Waste Collection and Street Cleansing enforcement
Effective Street-Scene Management
Other Courses
Understanding the Duty of Care for Waste Management – a course for non-waste managers
Producing Waste Improvement Plans for manufacturing organisations
Designing a Litter Management Plan
Waste Management for Housing Associations and ALMOs
Waste Auditing for Manufacturing Organisations
Bespoke courses can be developed and delivered to suit the needs of your organisation and presented at times and locations which suit the operational needs of the client.
If you have a course in mind which you would like us to provide, please contact us using the enquiry form.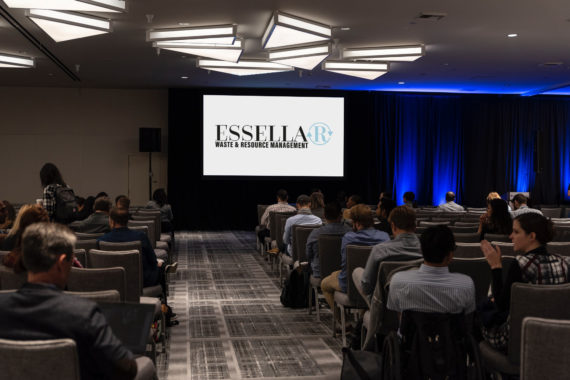 Feedback from those who have attended courses tutored by Steve Robinson reflects a high level of satisfaction. Some comments are shown below:
"Speaker was obviously very knowledgeable in this area and current legislation"
Delegate South Coast Local Authority

"Very interesting and useful discussion, I learned loads"
Delegate, District Council, NW England)

"Good course, well presented. Steve has exceptional knowledge"
Delegate Welsh Unitary Authority)
"We have used Steve on a number of occasions to deliver training on various topics for staff at different levels within the organisation. Steve consistently delivers training at the right level for the staff in the room, making it relevant and accessible. He has repeatedly been our first choice for training for our teams, and continues to be."